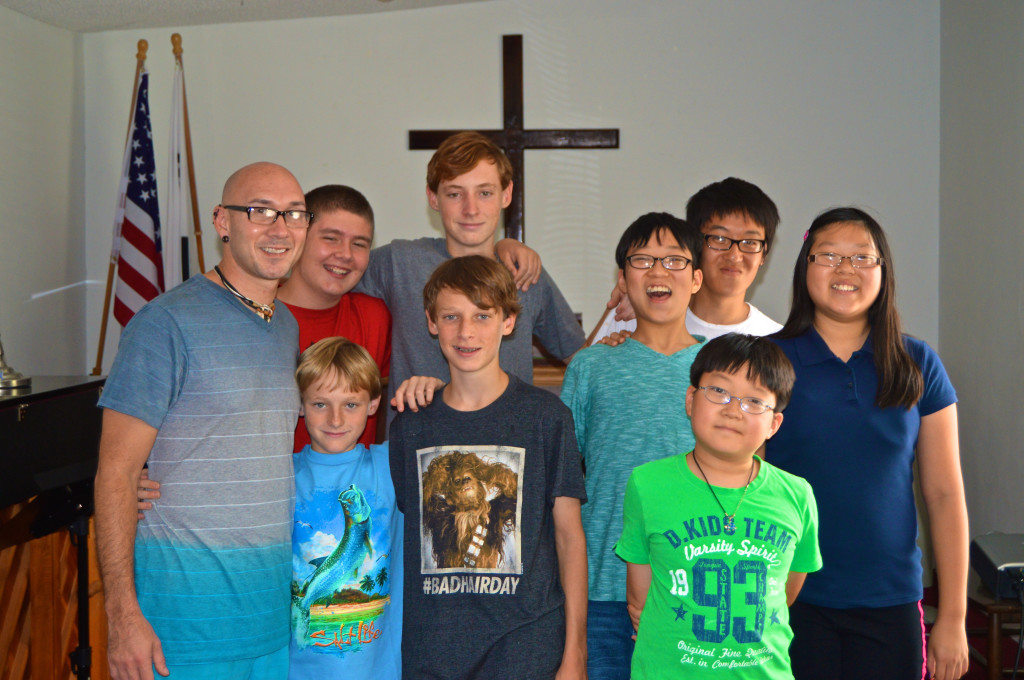 Over the last few years I have been traveling back and forth to NC to visit with my family. During that time, I have been able to establish a good working relationship with the Korean Church in Havelock, NC, where my mom attends. From time to time, I  would not only speak to the congregation but perform some on the WAVE team songs…and of course, the people loved it.
Through the course of time, I also reconnected with some friends from high school and church, who also have kids and were interested in learning signs and performing. Some of them have even learned enough over the last couple of years to perform with me in Miami and other locations in NC.  But because of my travels, the ages of the kids and the newness of the concept for the church, we never really pursued formally making a WAVE team…that is until now.
I have been traveling to the Korean church and working with the students there on a fairly regular basis for over a year. When I am there, we usually meet and practice for a couple hours and then occasionally like for George Camp, they would have an intensive time of practices.
It was about a year ago that the "team" had its first "real" performance at Parkview Baptist Church. The Korean choir had been invited to sing and they let us use some of their allotted time to perform a couple songs. Everyone loved it and the response was great. Since then, the group was meeting about once-a-month to work on songs, or whenever I was there.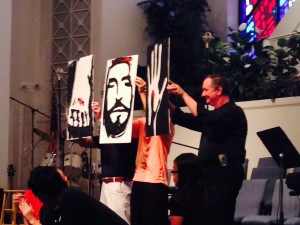 We just performed a week ago at Parkview again for the annual worship night. The team performed Lay Me Down and Jesus Paid It All. The response was even better this year than last year! Seeing that the kids were interested in really learning more and being willing to work, I approached Noah Tucker, a sophomore at Croatan High School to see if he would be willing to lead the team for weekly practices. He jumped at the opportunity.
This past Saturday they had their first official meeting and began working on a few songs. We already have another performance scheduled in Oriental, NC on October 12. Please be praying for this team and all our WAVE teams as we launch into our new season! I am very excited about what God is going to do through this WAVE team and our partnership with the Korean Church!