Vision 2 Hear
Vision 2 Hear began in 1989 when George Lockhart learned his first Sign Language song from a friend. He went on later to take a sign language class, which changed his life forever. From that class and a little encouragement from friends, he began performing for camps and churches.
 In 2002, Vision 2 Hear became a non profit organization committed to serving people and the Lord in various and unique ways. Since then, V2H has evolved impacting people of all ages with creative worship experiences sponsoring mission trips to places like Nigeria and El Salvador, starting a skateboarding ministry, and discipling student leaders.
Our mission is to inspire, empower and impact students artistically, athletically and academically, through creative and passionate worship. Check out his blog at www.georgelockhart.com
The Youth Culture Report
Founded by Mike Libeler and a ministry of Vision 2 Hear, the Youth Culture Report is a ministry and service we provide to assist anyone who has children or works with students.
As a 25 year veteran of youth ministry, Mike has taken his research, experience and passion and poured it into a website that everyone can benefit. Posting about 10 articles a day, TYCR is a great asset to V2H and an invaluable tool for those in youth ministry! Check it out for yourself: www.theyouthculturereport.com
The Movement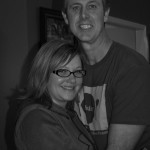 Terry Davis of Soddy Daisy, TN is the pastor of Vision 2 Hear's church ministry plant called The Movement, in Hixson, TN. Terry has been a friend and member of Vision 2 Hear since 2004 and lead WAVE Teams, been on several in country and out-of-the-country mission trips with V2H and worked in a couple different churches as a youth pastor. Terry launched The Movement about 6 years ago as a division of Vision 2 Hear. He also works full-time with OnPoint, a ministry that began as an abstinence-based program.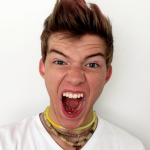 Interns/Staff
Trevor Jenkins started working with Vision 2 Hear when he joined his first team in sixth grade. Having since graduated high school, he has traveled alongside George Lockhart, led a WAVE team, assisted in numerous George Camps, and worked with our online media, among other things. He was called to ministry at a young age, so Vision 2 Hear has been the perfect outlet for him. He continues to be mentored as he also will help lead others following in his same steps. He runs a blog, a YouTube channel, and is planning for many other avenues for both himself and the organization. He plans to be around for quite awhile!