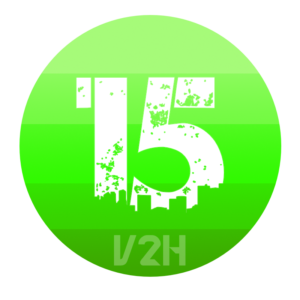 We are happy to announce the Vision 2 Hear 15 Reunion which will be hosted at New Vision Church 479 Inman Rd. Fayetteville, GA 30215 on July 21-23, 2017. The reunion will be a fluid event so feel free to come and go as you need or desire. However, we will have some solid times and events for the weekend. To start things off, we need to get an idea of how many people are seriously going to attend and are in need of housing and or to be picked up from an airport etc.
Please fill out the information below and give us an idea of when you will be with us and what kind of housing you may need, i.e. one night or 3 people, etc.
A tentative schedule would look like this:
Wednesday: Braves Game
Thursday: Day at Six Flags for those who would like.
Friday: 7pm Gathering Session at Stone Mountain to watch lazer show and fireworks!
Saturday: 9am Gathering Session/ With Practice For Concert at NVC
11:30am Break For Lunch.
1:00pm Gathering Session/With Practice For Concert at NVC
4:00pm Break And Rest For Concert
6:30pm Concert
Sunday: 10:00am Worship Service NVC
11:30am Lunch at NVC
2:00pm Departures