Vision 2 Hear is seeking to generate $20,000 as a down payment for property and a building in Soddy-Daisy TN for its church movement. Dating back to 2010, The Movement has been gathering for worship regularly and is averaging 60 in attendance now. The location being currently used can no longer sustain the growth and therefore a new venture is being launched.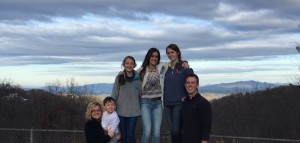 Terry Davis, the lead pastor of The Movement has been faithfully leading this group since its inception and has been integral in developing the church through the years. The Movement is very unique in that about 1/3 of the congregation are students. This group of Christ-followers meet regularly to worship but also to assist the poor, homeless, and community. Terry is also heavily involved with OnPoint, and FCA.
If you would like to be part of joining The Movement through giving, we would be very grateful for your support. The Movement is a branch of the ministry of Vision 2 Hear, and is committed to not only sharing the gospel but living it out. The Movement has been on mission in the Chattanooga area as well as in Nicaragua. Terry and his family have also been on mission trips with V2H to Honduras, El Salvador, Jamaica, Texas and Florida.
To contribute to the building fund for The TN Movement, simply click donate and give.
Thanks!